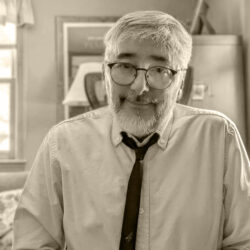 Thomas Tosi is a bestselling author and filmmaker whose writing includes six feature screenplays, three novels, and a children's chapter book.
He has written and directed numerous short dramatic films and the feature film Dribbles. His films have been screened nationally on the USA TV Network, internationally at film festivals in Europe and North America as official entries representing the United States, and regionally on PBS stations.
His novel Six Thousand Doughnuts was narrated for audiobook by AudioFile Magazine Golden Voice, Michael Crouch. In August of 2022, it became the Number One Bestselling Children's Audiobook in independent bookstores across North America.
He graduated from Boston University winning both the Blue Chip Award for undergraduate achievement and Redstone Award for filmmaking.
Living in his native New Hampshire, he frequently collaborates on creative projects with his family.