Skip to content Megnolia Illustration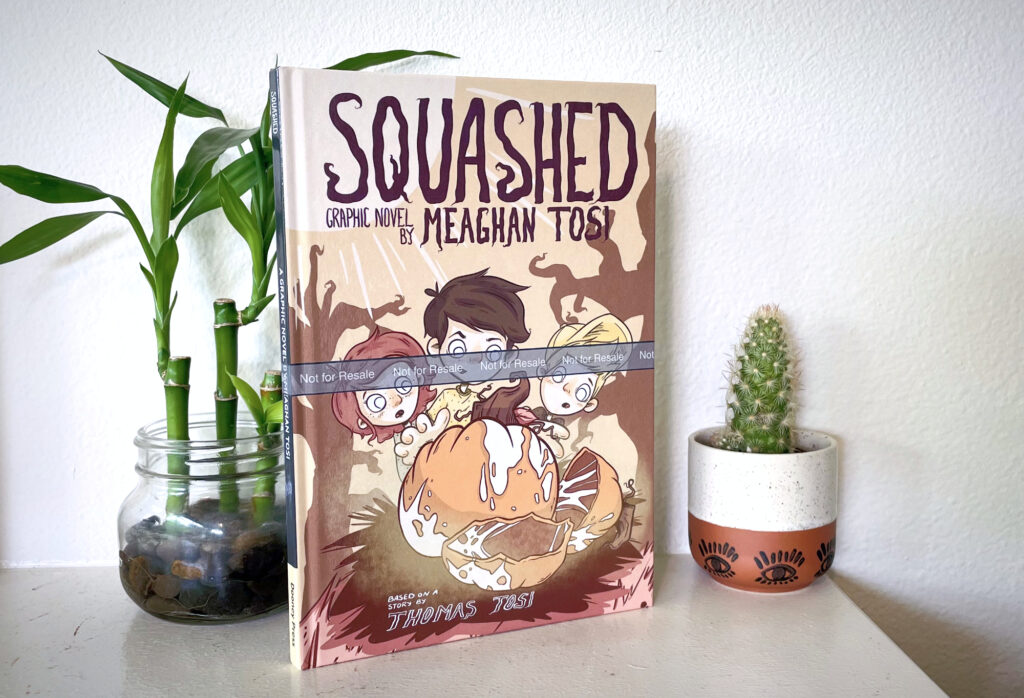 Squashed – Graphic Novel (Coming Soon!)
Illustrated/created by me. Based on a story by author Thomas Tosi.
Fully designed and illustrated digital artwork. Interior and cover illustrated by me.
Can the mysterious shuddering pumpkin the three kids found in the forest be alive? They're going to find out when they lift it from its resting place and carry it home. But what happens if someone or something comes looking for it? This evocative graphic novel is spooky yet ultimately gently and charming. It presents a tale of unfounded fear of those who are different and the similarities we all share. Told in richly detailed full-color artwork from illustrator Meaghan Tosi whose previous work Kirkus Reviews praised as delightful.
Published by Dooney Press, (coming Sep 2022)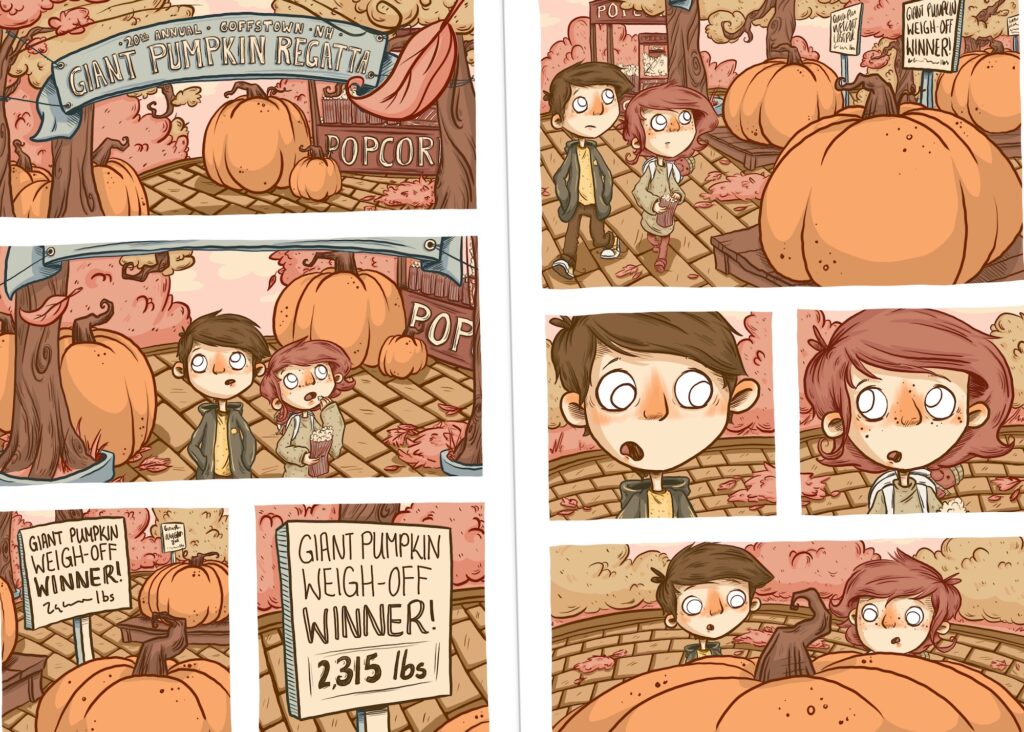 Published by: Dooney Press
Author: Thomas Tosi / Meaghan Tosi
Illustrator: Meaghan Tosi
2022
GET THE BOOK (link coming soon)