Skip to content Megnolia Illustration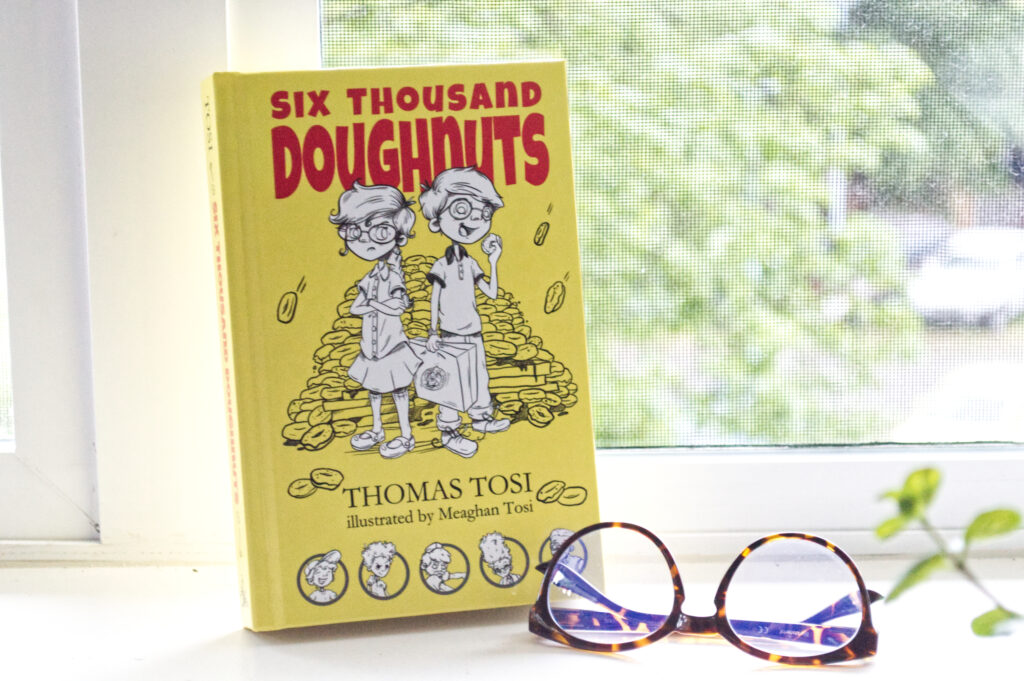 Six Thousand Doughnuts – Middle Grade Novel
Written by Thomas Tosi. Illustrated by me.
Why would anyone need six thousand doughnuts?

Big family…little house… Fifth-grader Abe Mitchell is fed up with sharing. All he wants is something to call his own. And he just might get it when he finds a loophole in the fine print of a doughnut shop coupon. Abe thinks it entitles him to a fresh-baked mountain of crullers, dunkers, and chocolate-frosteds. But cashing in means war with Marlene Paczki, the daughter of the doughnut shop owner and Abe's new crush.
"An energetic romp through a young boy's comedic quest and a warmly told tale of youth and family."
-Kirkus Reviews

"Michael Crouch delivers an impressive narration of this whimsical children's story…perfect for young listeners." (audiobook edition)
-AudioFile Magazine

"Reminded me of Frindle but steers in a more humorous direction"
-Bookworm for Kids
Published by Dooney Press, June 2021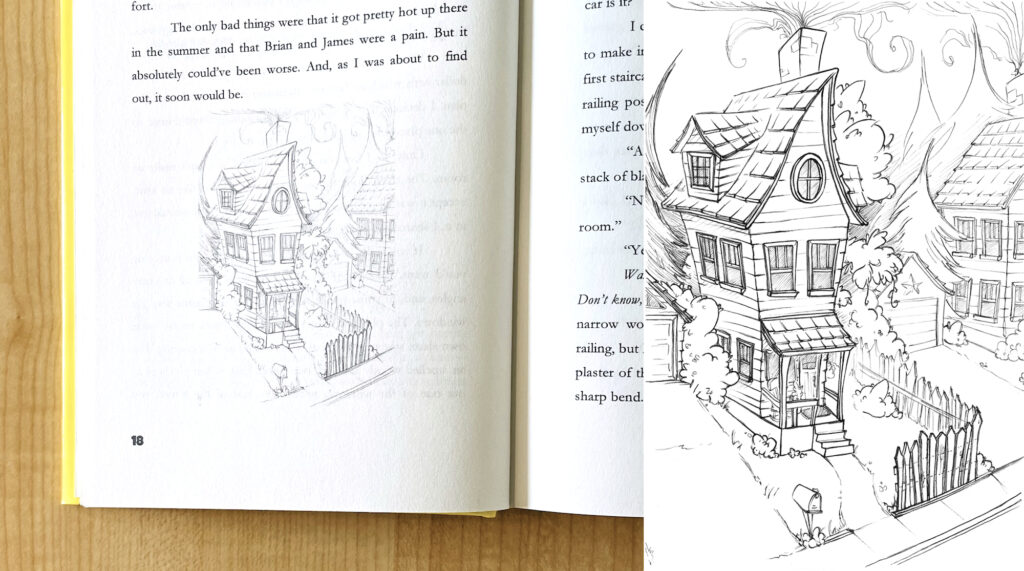 Publisher: Dooney Press
Author: Thomas Tosi
Illustrator: Meaghan Tosi
2021