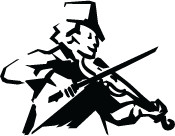 *Pre-2011 Kindle try the MOBI format, 2011–2013 try azw3, newer Kindle try kfx
Six Thousand Doughnuts
Download Images
Videos
Book Trailer
Audio Sample

Official Book Trailer Page
Audiobook Sample
Look Inside
Title Details
Publish Date:
June 4, 2021 (National Doughnut Day!)
Language:
English
Author:
Thomas Tosi
Illustrator:
Meaghan Tosi
Cover Art:
Meaghan Tosi
Cover Design:
Heidi Tosi
Genre:
Middle-grade Fiction—Humor
Age Level:
8–12
Grade Level:
3–7

---

Format:
Print Hardcover—Case wrap
ISBN:
978-1-954782-01-3
Length:
284 pages
Dimensions:
5.5" X 8.5"
List Price:
$21.99

---

Format:
Ebook—ePub
ISBN:
978-0-9989132-9-2
List Price:
$9.99

---

Format:
Ebook—Kindle
ISBN:
978-0-9989132-8-5
List Price:
$9.99

---

Format:
Audiobook—Digital Download
Narator:
Michael Crouch
Running Time:
4 hrs and 46 mins
ISBN:
9781954782044
List Price:
$15.99
Short Description
Big family…little house… Fifth-grader Abe Mitchell is fed up with sharing. All he wants is something to call his own. And he just might get it when he finds a loophole in the fine print of a doughnut shop coupon. Abe thinks it entitles him to a fresh-baked mountain of crullers, dunkers, and chocolate-frosteds. But cashing in means war with Marlene Paczki, the daughter of the doughnut shop owner and Abe's new crush.
Author Biography
THOMAS TOSI is a writer/filmmaker who, together with his wife, Heidi, has produced an award-winning children's website, educational multimedia games, and dramatic films which have aired on national television, PBS affiliate stations, and screened in numerous film festivals. He was born and raised in New Hampshire, where he and Heidi still reside. He takes pride in the fact that they now live in a solar-powered home where they grow and can organic vegetables.
Illustrator Biography
MEAGHAN TOSI, after being born on April Fools' Day in New Hampshire, has collected a BFA from Laguna College of Art and Design. She illustrated this book and the graphic novel "Squashed" alongside author Thomas Tosi. She has also self-published "DWEEDY: The Imagined Adventures of My Deceased Cat." She now lives in Portland, Oregon, for the art, coffee shops, vegan food, and the constantly lingering smell of rain.
Reviews
"An energetic romp through a young boy's comedic quest and a warmly told tale of youth and family…The black-and-white line drawings by Meaghan Tosi, the author's daughter, are delightful, featuring images that employ the same humorous exaggeration and mock-serious tone that pervade the text."
"Reminded me of FRINDLE but steers in a more humorous direction."
"Packed with family shenanigans (his twin brothers could give ARTEMIS FOWL a run for top evil mastermind), the terror of girl/boy relationships in upper elementary school, a seemingly unending string of disasters and mistaken intentions, and even an appearance on a reality TV courtroom show, SIX THOUSAND DOUGHNUTS is sure to have readers laughing out loud and cringing in sympathy as Abe pursues his prize."
"This would be a fun book for parents or classrooms to read out loud to one another. ...it's full of fun, over-the-top (yet still entirely realistic) scenarios."
"All in all, a charming tale with a curious storyline, a varied cast of characters to love, and a delicious conclusion that definitely does not disappoint!"
"This book isn't just about math. Abe is a fifth grader and is discovering his own feelings for a girl for the first time. Yup, it is a coming of age story too but it is hilarious."
"This book has everything and it's a kid-friendly chapter book. Boys and girls would both enjoy this fun book."
"A wildly entertaining illustrated chapter book for anyone who loves to be amused and doesn't mind a little madness."
"This is the perfect humorous book geared for those reluctant readers who think there is nothing fun to read. I laughed out loud…"
Links
Brand Elements
---
---
---